The "Distinguished Alumnus/Alumna Award" recognizes a medical alumnus/alumna whose distinguished career achievement in the medical profession reflects honor on VUSM. Recipients are selected based on contributions to the field of medicine as a distinguished clinician, exceptional educator, progressive leader, and/or research scientist. Any active medical alumnus/alumna (see eligibility and selection criteria) may be considered for this honor which is bestowed biennially in conjunction with Vanderbilt University School of Medicine Reunion festivities.
2022 Distinguished Alumni
Kathleen R. Cho, M.D.
Dr. Cho is the Peter A. Ward Professor of Pathology and Vice-Chair for Academic Affairs in the Department of Pathology at the University of Michigan Medical School. Dr. Cho received her B.A. from Yale and completed her residency and fellowship training at Johns Hopkins. She is widely recognized as a leading authority on ovarian cancer.  In early work, her group generated comprehensive molecular profiles of human ovarian carcinomas, demonstrating distinct molecular profiles in ovarian cancer subtypes.  Dr. Cho and her co-workers subsequently used this information to engineer subtype-specific mouse models of ovarian cancer.  These models are being employed to test new therapeutics, study effects of specific genetic alterations on tumor behavior, and explore novel approaches for ovarian cancer prevention.  Her research has been supported by grants from the National Cancer Institute (NCI), the Ovarian Cancer Research Program (OCRP) of the Department of Defense (DoD) and several private foundations.
Dr. Cho has served on a number of NIH and DoD study sections, and on committees to assess the status of ovarian cancer research for the Institute of Medicine and the NCI/International Agency for Research on Cancer.  She is currently serving a second term on the Programmatic Panel for the DoD's OCRP.  Dr. Cho is an editorial board member of several journals, and is a Senior Editor at Cancer Research.  She has been elected to leadership/advisory positions in top national/international pathology societies and was the 2021 recipient of the Rosalind Franklin Excellence in Ovarian Cancer Research Award from the Ovarian Cancer Research Alliance.  She is an actively practicing surgical pathologist and heads the gynecologic pathology section at Michigan Medicine.  Dr. Cho is an elected member of the American Society for Clinical Investigation (2000), the Association of American Physicians (2008), the Johns Hopkins Society of Scholars (2011), and the National Academy of Medicine (2015).
Kevin B. Churchwell, M.D.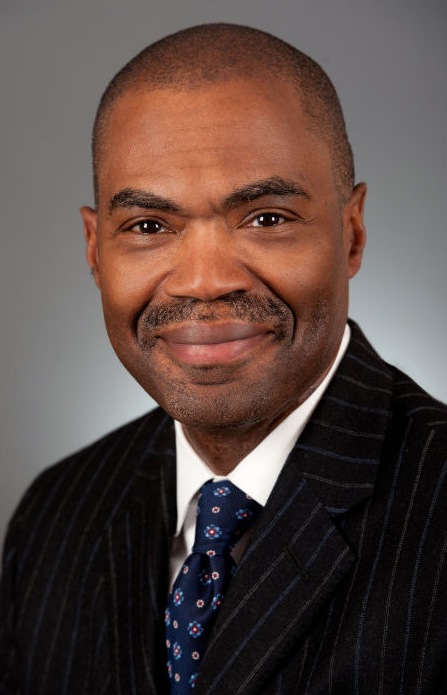 Dr. Kevin Churchwell is President and Chief Executive Officer of Boston Children's Hospital, Robert and Dana Smith Associate Professor of Anesthesia at the Harvard Medical School.
Dr. Churchwell earned a Bachelor of Science Degree in Biology from the Massachusetts Institute of Technology in 1983.He graduated from Vanderbilt Medical School in 1987 and continued his residency training in Pediatrics at Boston Children's Hospital from 1987-1990.  He followed his residency training with a fellowship in Pediatric Critical Care at Boston Children's Hospital from 1990-1993. He is currently an Associate Professor of Pediatric Anesthesia at Harvard Medical School.
Dr. Churchwell has been engaged at the senior leadership positions in Pediatric Hospital since 2007.  First as executive director/CEO of Monroe Carell Jr. Children's Hospital at Vanderbilt, 2007-2010, SVP/CEO of the Alfred I. DuPont for Children, 2010-2013, EVP of Health Affairs/COO Boston Children's Hospital, 2013-2021 and President/CEO of Boston Children's Hospital since April of 2021.  
Dr. Churchwell has been instrumental establishing three of the 11 Offices of Health Equity and Inclusion at hospitals across the U.S. and Canada, including the Office at Boston Children's, which he founded in 2016.  Dr. Churchwell's awards and honors include Top 25 COO's in Healthcare, 2017, 2019, Award for Visionary Leadership in Pediatric Health Equity, Harvard Medical School Diversity Lifetime Achievement Award.
2020 Distinguished Alumni
Aubrey J. Hough, Jr, M.D., DSc, FCAP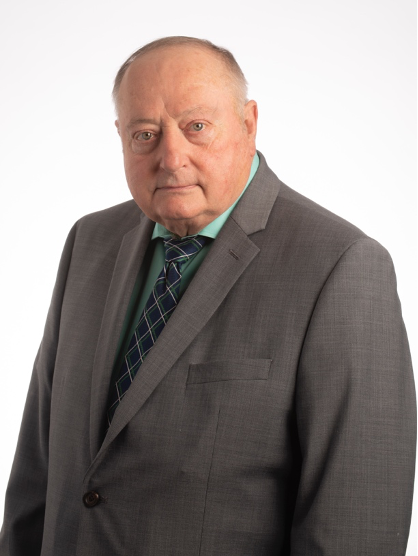 Dr. Aubrey J. Hough, Jr. entered Vanderbilt Medical School as a Justin Potter Scholar, graduating in 1970 with AOA honors and received both the Merrill Research and Lange Awards. After training in pathology and research at Vanderbilt and the NIH, he joined Vanderbilt's Department of Pathology faculty in 1975, advancing to Associate Professor in 1978. Then in 1980, he left Vanderbilt to become Professor and Vice Chair of the Department of Pathology at the University of Arkansas for Medical Sciences (UAMS). One year later, he was named their department Chair, serving in this role to 2003 and subsequently becoming the Associate Dean for Translational Research and Special Assistant to the Chancellor of UAMS as a Distinguished Professor of Pathology. In 2004, to honor his work, UAMS established the Aubrey J. Hough Chair in Pathology.
Dr. Hough has been published in over 150 publications, received numerous grants, and has served on multiple editorial boards, such as, the American Journal of Pathology, Annals of Clinical Laboratory Sciences, and Archives of Pathology and Laboratory Medicine, as well as serving as the Associate Editor for Human Pathology. In addition, he has served in numerous leadership roles with national groups, such as, the ACGME, USMLE, National Board of Medical Examiners, and American College of Pathologists, as well as the Executive Committee Region VI Center for Biodefense and Emerging Infections, the Safety, Security, Emergency Preparedness & Disaster Recovery Committee of the American Society for Healthcare Engineering, and the Executive Committee of the National Alliance for Training Healthcare Emergency Response.  However, he views his skill in identifying, supporting, and mentoring faculty as his greatest impact to medicine, as he has assisted numerous faculty members in launching successful academic careers through mentorship. In 2015, the University of Arkansas's BOT promoted him to University Professor, the first for College of Medicine faculty, and in 2017, he was awarded the College of Medicine Distinguished Service Award. Dr. Hough has been a strong supporter of his undergraduate alma mater through the years. In recognition of his career achievements and service to Hendrix College, he was named their 1999 Distinguished Alumnus, and in 2016 awarded an Honorary Doctorate in Science.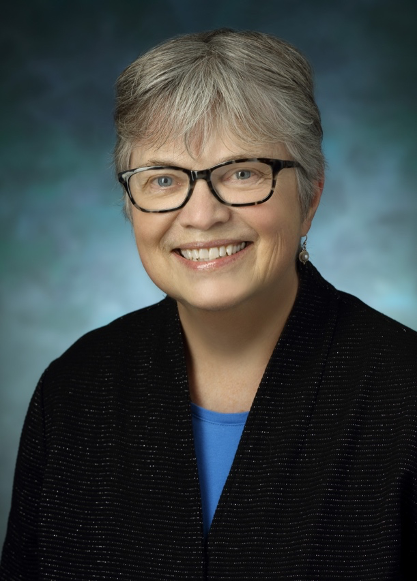 Dr. Anderson received her MD degree from Vanderbilt University in 1979, where she completed her residency in Obstetrics and Gynecology in 1983 and remained on faculty until 1986.  Since 1987, she has been a faculty member at Johns Hopkins where she is currently Professor of Gynecology and Obstetrics and Medicine and also served from 2002 to 2019 as the Division of Gynecologic Specialties' director.  Dr. Anderson's career has focused on caring for women living with HIV, with research concentrated on the clinical and translational aspects of obstetric and gynecologic manifestations and needs of these women, and in developing innovative care models.  In 1988, she founded Hopkins' HIV Women's Health Program and continues to direct this program that has enjoyed over 30 years of continuous funding and has provided care to over 8000 women.   She is the editor and author of A Guide to the Clinical Care of Women with HIV Infection and has served on the USPHS Perinatal HIV Guidelines Panel since 1999, the USPHS/DHHS Guidelines Panel on Clinical Practices for the Treatment of HIV Infection in Adults and Adolescents and the USPHS/CDC Task Force on Prevention and Management of Opportunistic Infections. Currently, she is co-chair of the CDC/HRSA Advisory Committee of HIV, Hepatitis and Sexually Transmitted Diseases and a member of the HIV Expert Work Group for ACOG.
Dr. Anderson has traveled extensively to the Caribbean, Africa, and Asia to advance HIV and cervical cancer prevention and care efforts.  She has also served as a consultant to the Ministries of Health in Brazil, Jamaica and Zambia, and the World Health Organization.  Currently, she is the director of the Johns Hopkins Global Women's Health Fellowship. Throughout her career, Dr. Anderson has received multiple teaching awards and has mentored many young investigators. Her honors include the Constance Wofsey Women's Health Investigator Award, the Donna Vogel Women's Health Champion Award, and induction into the Johns Hopkins Distinguished Teaching Society.
Distinguished Service Award
The "Distinguished Service Award" honors a medical alumnus/alumna or a lay individual, who through dedicated and distinguished volunteer service has furthered the aims and goals of Vanderbilt University Medical Center and/or Vanderbilt University Medical School. This award is conferred "on occasion" when a candidate of exceptional merit is identified.  When a recipient for this award is selected, he/she shall be honored in conjunction with Vanderbilt University School of Medicine Reunion festivities.
Edie Carell Johnson, J.D.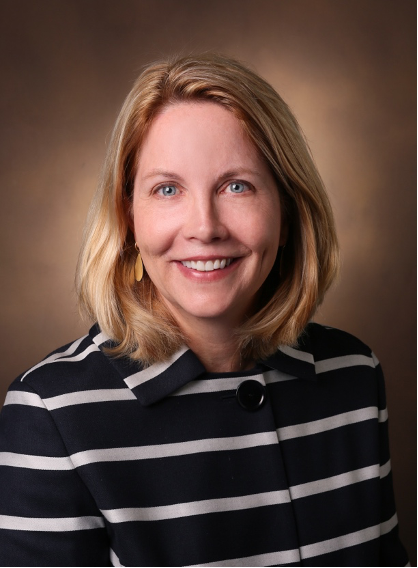 Edie Carell Johnson is president and legal counsel for Carell Family LLC, a private investment company. She was elected to the Vanderbilt Board of Trust in 2007. While on Vanderbilt's Board of Trust, she served as chair of the Medical Center Affairs Committee and had terms on the Executive, Athletics, Budget, Audit, Governance and Board Affairs committees. Mrs. Johnson also served as the board's secretary until her resignation in 2014 to serve on VUMC's new governing Board, a leadership group selected by the VU Board of Trust to provide guidance for the reconfiguration of VUMC as a financially distinct entity.  At the first meeting of the VUMC Board, Mrs. Johnson was chosen to serve as board chair, a position she continues to hold.  In this important role, Mrs. Johnson has helped lead VUMC's financial and administrative transition from the university-giving countless hours of service to this successful effort.
The daughter of the late Ann Scott Carell and the late Monroe J. Carell Jr., for whom the Vanderbilt Children's Hospital is named, Mrs. Johnson and her sisters, Kathryn Carell Brown and Julie Carell Stadler, continued the family's support for children's healthcare with lead gifts to the Monroe Carell Jr. Children's Hospital's successful expansion campaign, "Growing to New Heights."  Recently, Mrs. Johnson and her sisters were honored with the new Carell Family Balcony at the Monroe Carell Jr. Children's Hospital-an enduring tribute to their family's legacy of service and commitment to children's healthcare.
Mrs. Johnson is a graduate of Centenary College and Wake Forest University School of Law.  A talented civic leader, community volunteer and philanthropist, Mrs. Johnson received the Women United in Giving's "Spirit of Giving Award" in 2006.  She is the former chair of the Board of Trustees at Harpeth Hall School and is a member of the Board of Cheekwood Botanical Gardens and Museum of Art. She has previously served on the Nashville Zoo and McNeilly Center for Children boards.
A native of Nashville, Mrs. Johnson is married to David B. Johnson. They have two children, Ann Scott and William.
The 2020 and 2022 VMAA Distinguished Alumni and Service Award winners will be honored during VUSM's Reunion 2022 festivities.
Many thanks to all who participated in the nomination process for both the 2020 and 2022 Distinguished Alums.
Past Distinguished Alumni Award Winners
1983 | Norman E. Shumway, Jr., M.D.
1984 | James A. Clifton, III, M.D.
1985 | Floyd W. Denny, Jr., M.D.
1986 | Jean A. Cortner, M.D., Harris D. Riley, Jr., M.D.
1987 | Henry C. McGill, Jr., M.D.
1988 | Frank A. Riddick, Jr., M.D., Sheldon M. Wolff, M.D.
1989 | William H. Boyce, Jr., M.D.
1990 | Phillip Gorden, M.D., David E. Rogers, M.D., Frank C. Spencer, M.D.
1992 | William W. Cleveland, M.D., Ralph L. Nachman, M.D.
1994 | Robert M. Carey, M.D., Joe W. Grisham, M.D.
1996 | Blair E. Batson, M.D., Antonio M. Gotto, Jr., M.D., James B.D. Mark, M.D.
1997 | John S. Derryberry, M.D.
1998 | Judson G. Randolph, M.D.
2000 | Robert W. Mahley, M.D., Ph.D.
2002 | Alan S. Rosenthal, M.D., Mildred T. Stahlman, M.D.
2004 | Irwin B. Eskind, M.D., J. Donald M. Gass, M.D., George R. Burrus, M.D.
2006 | Robert D. Collins, Sr., M.D., Bert W. O'Malley, M.D.
2008 | Richard B. Johnston, Jr., M.D., Harold L. Moses, M.D.
2010 | Robert L. Frye, M.D., William Schaffner, M.D.
2012 | David H. Walker, M.D., John M. Leonard, M.D.
2014 | Oscar B. Crofford, M.D.
2016 | Elizabeth Kathleen Neuzil, M.D., M.P.H., Levi Watkins Jr., M.D.
2018 | Kathryn M. Edwards, M.D., FAC, David M. Gershenson, M.D.
2020 | Jean Anderson, M.D., Aubrey J. Hough, Jr., M.D., DSc, FCAP
2022 | Kathleen R. Cho, M.D., Kevin B. Churchwell, M.D.